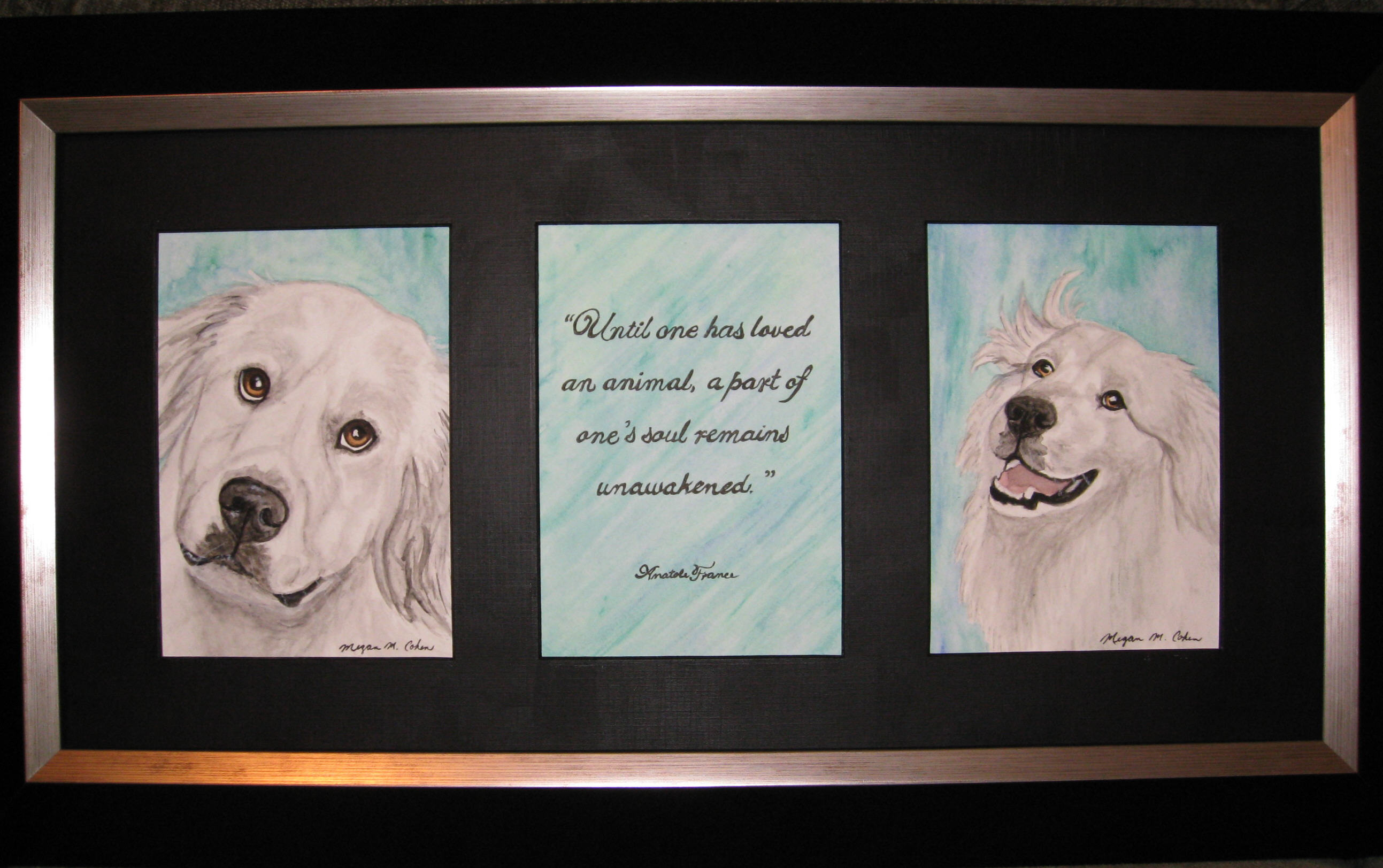 Snow
Taz and Tara (below)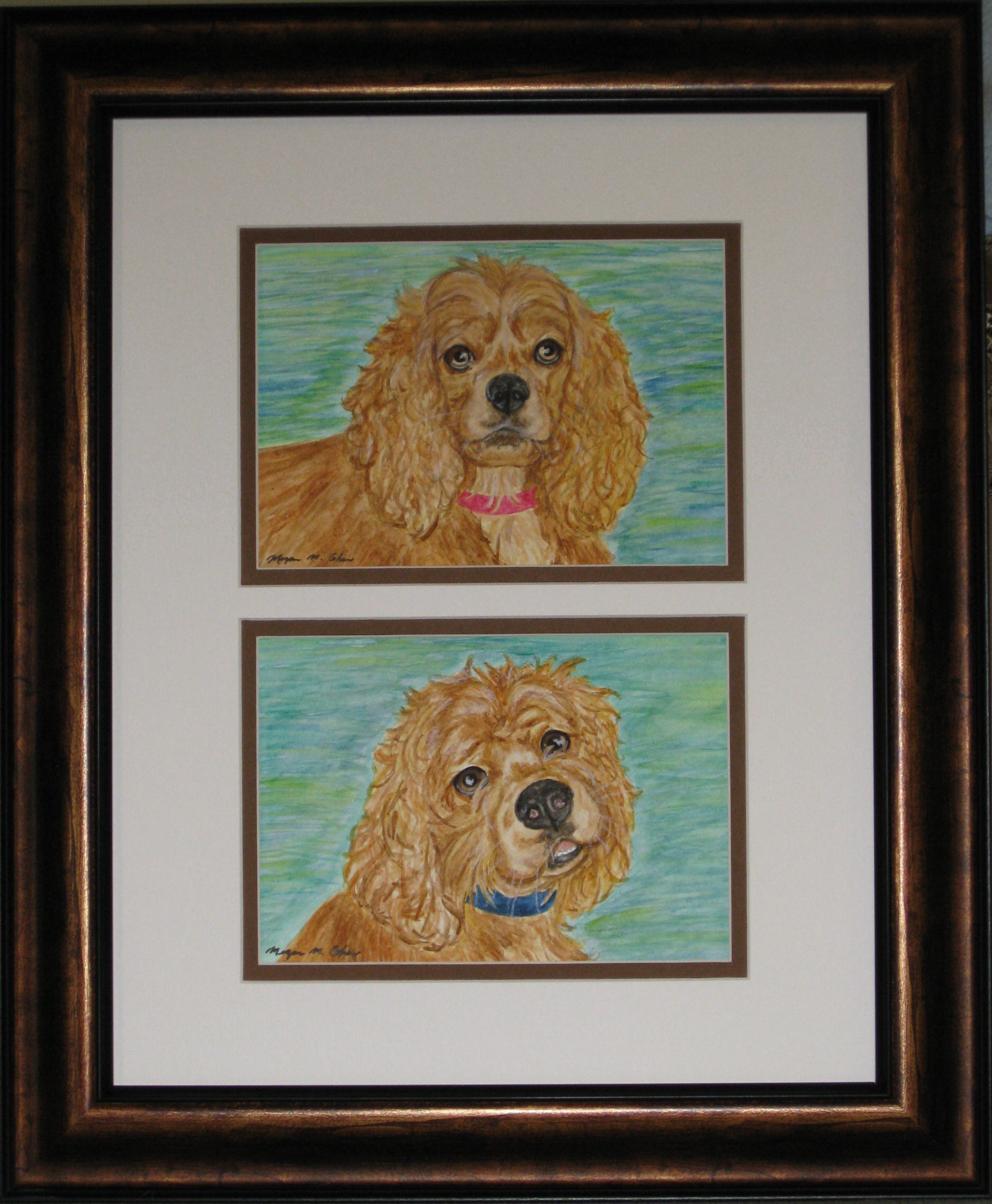 Portrait Collection of Winston

(Below)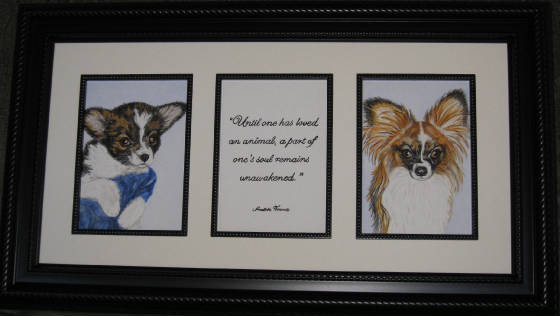 In Loving Memory of Jake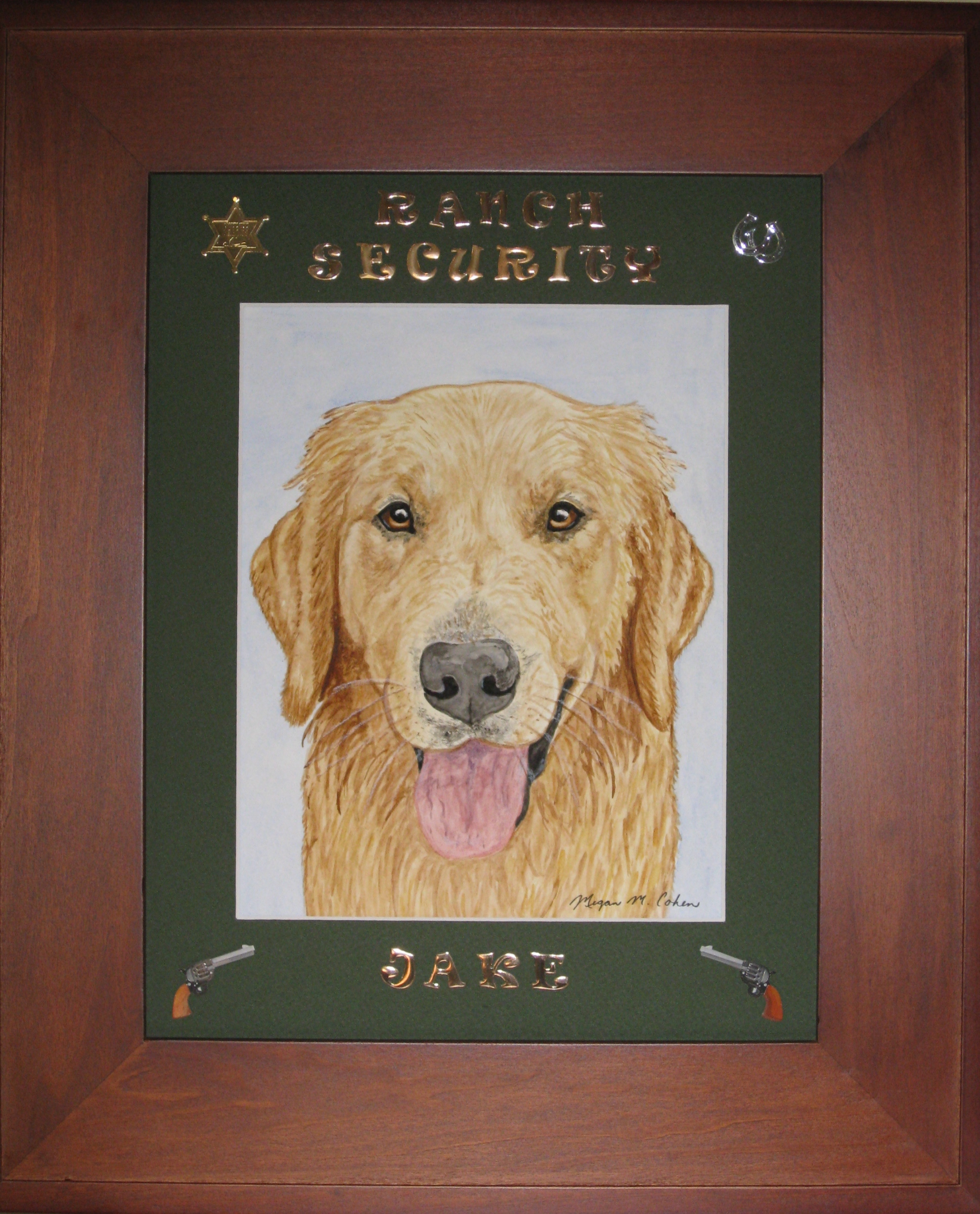 In Loving Memory of Desi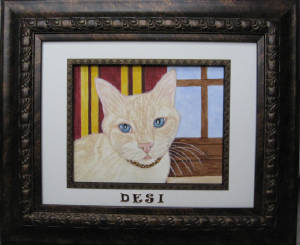 Two paintings of

Justa Kinda Clue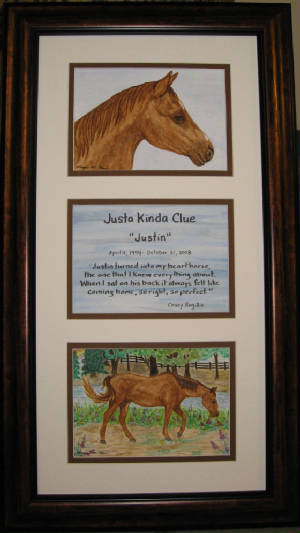 The painting below is a 5x7 portrait with a quote
"Grieve not, nor speak of me with tears, but laugh and talk of me as if I were beside you... I loved you so - 'twas Heaven here with you."
Isla Paschal Richardson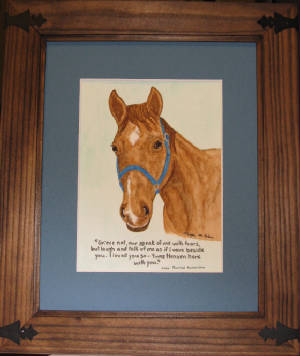 The PORTRAIT COLLECTION, on the right, of Justa Kinda Clue features two 5x7 paintings and a memorial panel that includes name, dates and a personal message from Justin's family.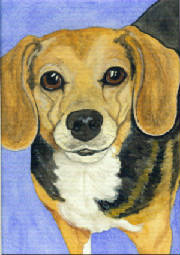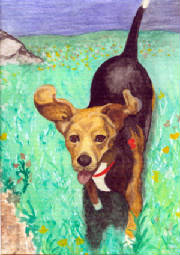 "Megan was able to capture our happy little Sam perfectly! Having his memory with us always in the beautiful artwork helped bring closure to losing our baby and allowed us to adopt a new family member." The Hill Family

Portraits make beautiful one of a kind gifts!

Contact Megan to order your painting today.
megan@drawsforpaws.com

In Loving Memory of Duke and Jesse