Megan Maguire Cohen
I was born and raised in Saltsburg, a small town in western Pennsylvania. Since early childhood I have loved animals and art. Art was my favorite class in school, in fact, I entered and won many art competitions throughout my school career. I credit my artistic talents and passion for animals to my parents, who have always encouraged my natural talents and nurtured my love for animals. Most importantly, they have taught me to pursue my dreams and never give up!
I have also always felt a strong bond with animals. While in college, I found an abandoned two week old kitten that I took in, bottle fed, and named Simba. He has taught me so much about the human animal bond.... I never realized until finding him, just how strong it could be. Simba just recently passed away from cancer at age 15 and I can't begin to tell you how much I miss him. I now dedicate all my work to him since he is the one who opened my heart and showed me how rewarding it is to rescue an animal.
My husband and I now live in Huntsville, Alabama and share our home with five furry kids, two dogs and three cats, all of which are rescues. I can't imagine my life without them!
I have decided to combine my two passions (animals and art) and start "Draws For Paws". I want to use my talents to help homeless animals, which is why I donate ten percent from each sale to an animal shelter or rescue group of my client's choice. For me, it is so rewarding to be able to do something that I love and in the process help animals. I have also donated my work to local shelters for fundraising events in the area. In addition, I have painted 5x7 portraits of animals up for adoption at The Ark. When the animal was adopted, the family was given the portrait of their new addition.
I specialize in portraits of dogs and cats and work mainly with watercolor. I draw from photographs and try to capture the unique personalities of each animal that I paint. While painting, I try to bring the animal to life on paper. I start with their eyes because I believe the eyes say so much about the animal's personality and soul. To me, a painting just isn't right until the eyes show life and emotion.

I feel incredibly honored when I am asked to paint someone's pet. It is such a joy to see how much they love their companion animal and it is very rewarding for me to see the emotions brought on by my paintings and to know that I have touched someone's heart. I'm blessed to be able to do what I do!
I hope you enjoy my work. Thank you for visiting my site!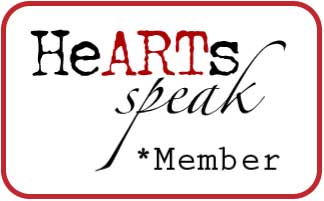 I'm PROUD to be a member of HeARTs Speak!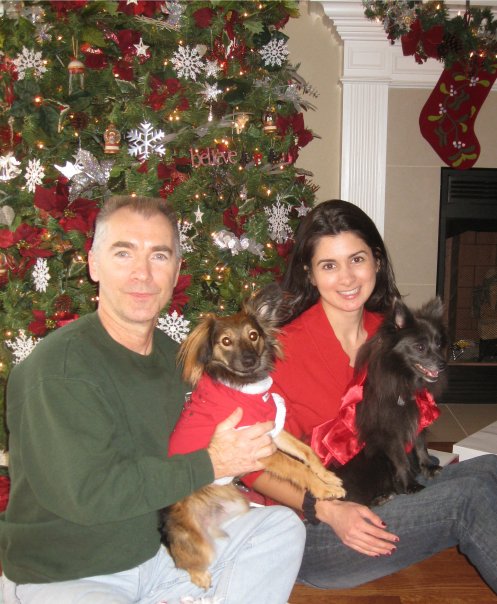 Cohen Family - Christmas

Randy, Brewski, Megan and Chloe Bella